Dr.Helen Kathleen Mussallem, Canada's most decorated nursing leader  and  a  native  of  British  Columbia,  died  on  November  10th in  Ottawa  at  98  years  of  age.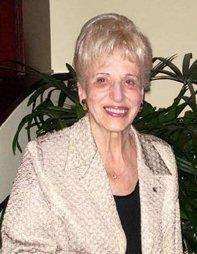 A graduate of the Vancouver General Hospital School of Nursing, she served overseas during World War II. She obtained her baccalaureate in nursing from McGill and master's and doctoral degrees from Columbia, and returned to administration and teaching at VGH before heading a national study to evaluate schools of nursing.
During  her  long  nursing  career  she  served  as  Executive  Director  of  the  CNA  from  1963-1981.  Internationally  and  nationally  renowned    she  was  frequently  consulted  on  policies  for  nursing  and  nursing  education.  She received many outstanding national and international awards, including Canada's highest honor, Companion of the Order of Canada.
She had a special place in her heart for history of nursing and, as a nurse from this province, has supported the BC History of Nursing Society since its inception.  She was awarded honourary membership in the Society in 2000.
Her funeral will be held in Ottawa on November 16th.  In  lieu  of  flowers  her  family  requests  that  memorial  contributions  be  made  to  the  Canadian  Nurses  Foundation.  Please  watch  for  further  notices  about  a  gathering  in  Vancouver  to  honor  Dr.  Mussallem,  probably  in  January  around  the  time  of  her  birthday.