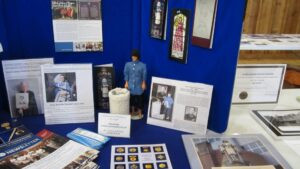 2019 BCHF Annual Conference
                        June 6 – 9, 2019, Courtenay, Comox and Cumberland B.C.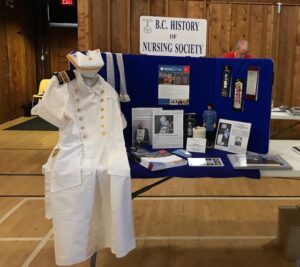 Glennis Zilm and Nan Martin were delighted to represent our Society at yet another very successful BC Historical Federation conference in Courtenay, Comox and Cumberland. The meetings took place in the historic Native Sons Hall in Courtenay.  Many activities and events included fascinating local and historical information from passionate keynote speakers, field trips, and as always, an elegant BC Book Prize Gala. An Ideas Fair was added this year – see attached photos of the BCHNS half table display. Look for a detailed report in our summer newsletter.