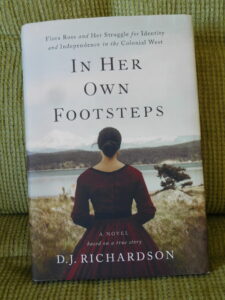 In Her Own Footsteps: Flora Ross and Her Struggle for Identity and Independence in the Colonial West by D.J Richardson, released by Butterworth Books in September 2020, tells the true story of 17-year-old Flora Amelia Ross, the Metis daughter of a prominent British Columbia company family and her struggle to become independent and build a career as a nurse. The book tells of a young woman's struggle to overcome the attitudes of her time that judged her by her gender and racial background rather than her abilities and accomplishments.
In Her Own Footsteps is the project that started the author's writing career, initially as a research paper while he was studying history at Queen's University, followed by three subsequent decades of research to turn it into the first novel in a trilogy about the life of Flora Amelia Ross, told as truthfully as surviving documents permit. Richardson is presently working on the next book in the Flora Ross trilogy, Matron of the Asylum.
PSYCHIATRIC NURSING IN MANITOBA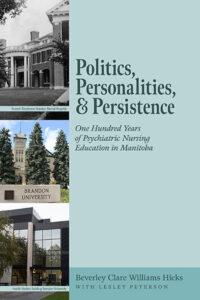 Politics, Personalities, and Persistence tells the story of the evolution of registered psychiatric nursing in the province of Manitoba. This comprehensive account traces the distinct profession's transition from the asylums of Manitoba, where for seventy years psychiatric nurses had cared for the mentally ill when few others were interested in them, to the halls of academia in Brandon University in 1986, the first university in Canada to grant a baccalaureate degree to psychiatric nurses.
Beverley Clare Williams Hicks, originally from New Zealand, and a registered psychiatric nurse who spent nearly forty years in mental health service in Manitoba, wrote a dissertation on the evolution of psychiatric nursing education and, in retirement, found herself compelled to write the history, in which she had played a part.
For further information on the book and its editions click here.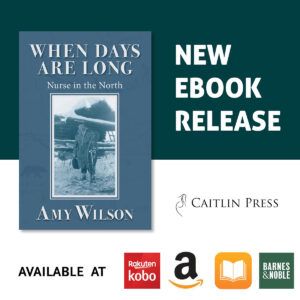 When Days are Long by Amy Wilson is now available for your reading pleasure as an e-book. For more information about this memoir see the blog posting of January 9, 2020.
Royalty payments are going to support an Indigenous Nurses' Training Scholarship: The Jean Goodwill Scholarship offered by CINA (Canadian Indigenous Nurses Association). This helps to further honor Amy Wilson's legacy and support nurses from within the population she served.
RECENT JOURNAL PUBLICATIONS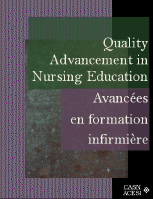 The aim of the journal Quality Advancement in Nursing Education (QANE) is to provide a forum in which to address questions and issues related specifically to quality advancement in nursing education.
Congratulations to these authors!
Duncan, Susan M.; Scaia, Margaret R.; and Boschma, Geertje (2020) ""100 Years of University Nursing Education": The Significance of a Baccalaureate Nursing Degree and Its Public Health Origins for Nursing Now,"  Quality Advancement in Nursing Education– Avancées en formation infirmière: Vol. 6: Iss. 2, Article 8.
To read the full article, click here.
Cook, Sarah C. and Grypma, Sonya (2020) "Accepted in Bella Bella: A historical exemplar of a missionary nursing education, in British Columbia from 1921-1925," Quality Advancement in Nursing Education – Avancées en formation infirmière: Vol. 6: Iss. 2, Article 10.
To read the full article, click here.