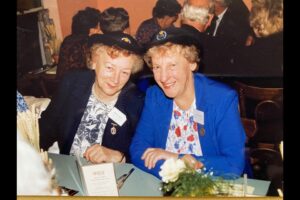 Many people want to be a part of something that does good in the world and makes a real difference in people's lives. When you "pay it forward" you are hoping to change someone else's circumstances for the better. This is exemplified by two nurses who were lifelong friends and left a $100,000 legacy to both the College of New Caledonia (CNC) and Langara to help the next generation of nurses.
This endowment bursary will initially provide four $1000 awards each year to help average students receive financial support as they pursue their nursing education.
Read more about the donors of the Three Sister's Endowment Bursary in our Spring 2022 newsletter on page 8 by clicking here.