Revelstoke Revisited. BCHF Annual Conference
May 26 to 28, 2016 – Revelstoke, B.C.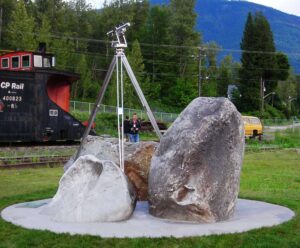 Glennis Zilm and Nan Martin were delighted to represent our society at this very successful conference in Revelstoke. Business included a presentation on the New Societies Act and the unveiling of the Walter Moberly Monument. Many activities and events included local information from keynote speakers, bus tours, and an excellent "Awards" banquet attended by the Lieutenant Governor of British Columbia, The Honourable Judith Guichon, OBC.